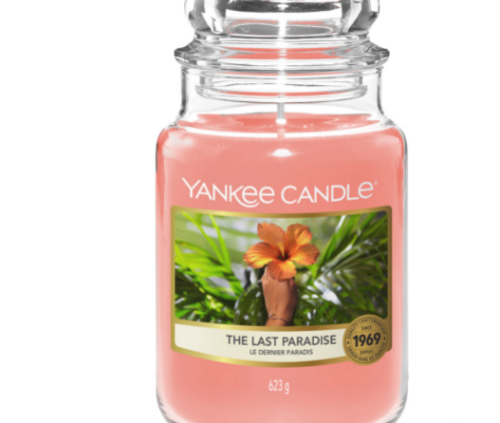 Yankee Candle The Last Paradise is een exotische bloemengeur uit de geurgroep Floral en in alle varianten verkrijgbaar bij Geurvoorjehuis.
Toon 15 Producten per pagina
Yankee Candle The Last Paradise Eindelijk heb je het paradijs gevonden … zeldzame en exotische tonen van vruchten en bloemen uit het regenwoud lokken je naar een geur. Regenwoudvruchten en bloemen lokken je naar een ongeëvenaarde geurervaring.
Notes:
Top: Jungle blad, Groene Appel, Hibiscus
Mid: Schijnhulst, Wild gras, Orchidee, Plumeria
Basis: Viooltjesblad, Witte Muskus, Mos
Wij bieden alle variatie's van deze geur.